This time I will review CCTV LENS 25mm F1.4 made in China.
This is not a vintage cine lens, but it has a C-mount as well.
Cine lenses are expensive, so I purchased this Chinese CCTV lens as a second C-mount lens.
The photo became an interesting photo created by Swirly Bokeh.
CCTV Lens made in China purchased on ebay for less than US $ 20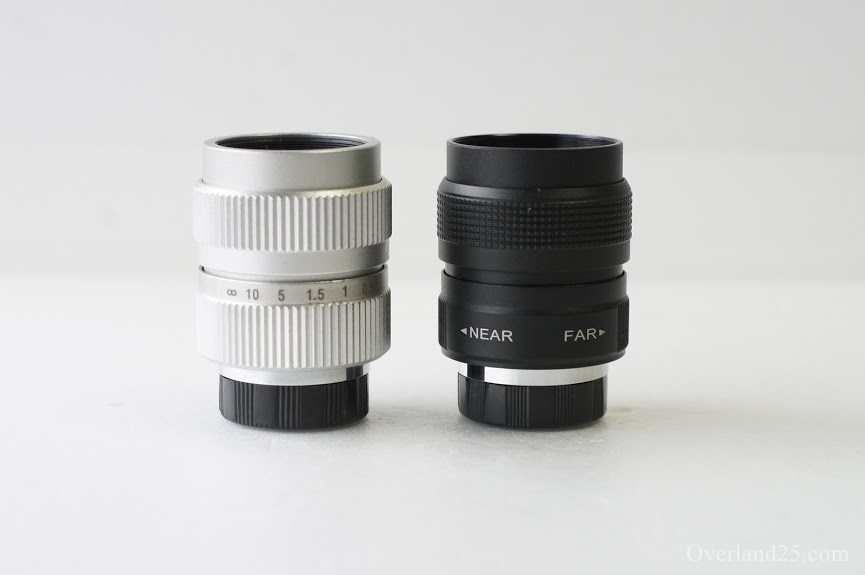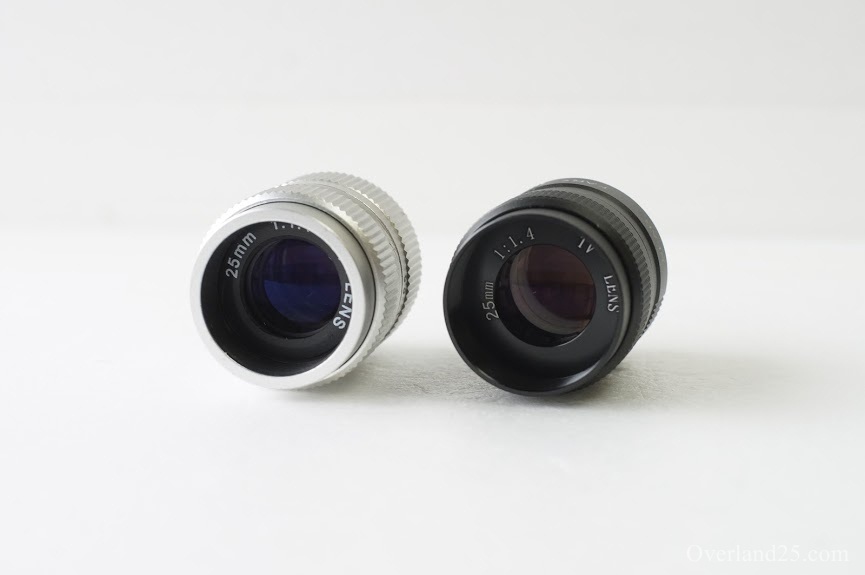 I knew that this Chinese-made CCTV Lens was a C-mount, so I bought it on ebay because it was so cheap.
The price is less than US $ 20. I bought two colors because it was cheap.
I saw CCTV lens photo samples online over a decade ago.
The picture was an interesting one created by Swirly Bokeh. The purchase of this CCTV Lens for my second C-mount lens may be due to my past memories.
At that time, I didn't know how to use ebay. And there was no smartphone yet.
Now is a very good time to buy vintage lenses from around the world with just one smartphone.
I bought "Nikon1". The sensor is smaller than Micro Four Thirds!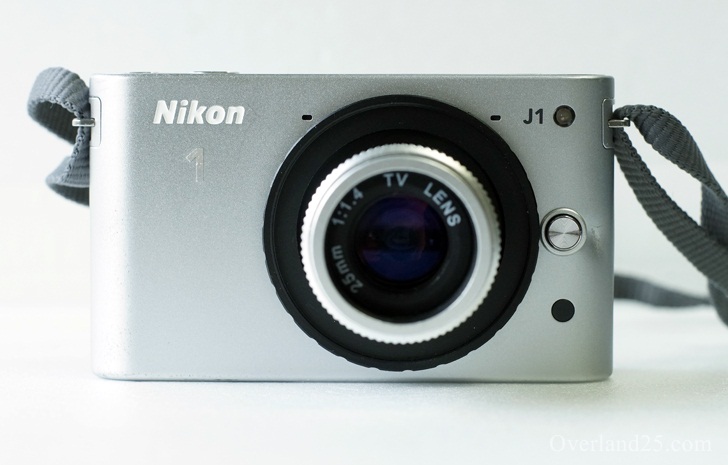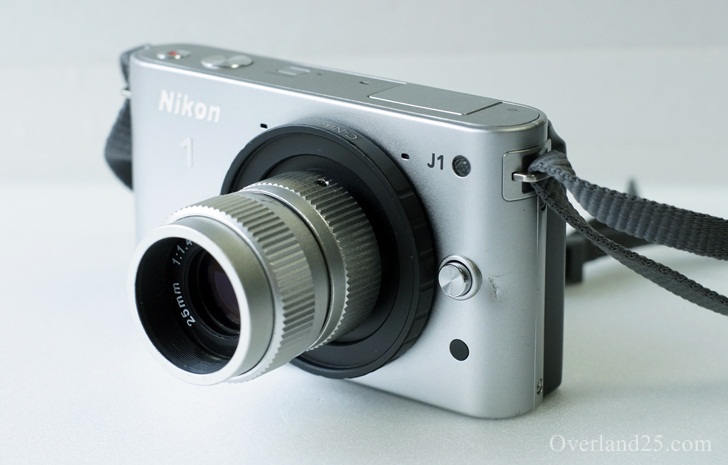 As a little aside, I purchased a mirrorless camera called Nikon1 for the C-mount lens camera body.
Do you know the existence of Nikon1?
This is a very small digital mirrorless camera released in 2014 by Nikon. Unfortunately, this series of cameras was discontinued in 2018.
The market would have accepted Sony mirrorless cameras with a full-size sensor rather than this Nikon small mirrorless cameras.
However, I realized that this little Nikon1 sensor is just right for a C-mount cine lens.
The center of this mirrorless camera Nikon1 is smaller than Micro Four Thirds, so even if you use a C-mount lens with this camera, there will be no vignette.
Select mount adapter (to use C-mount cine lens with mirrorless camera)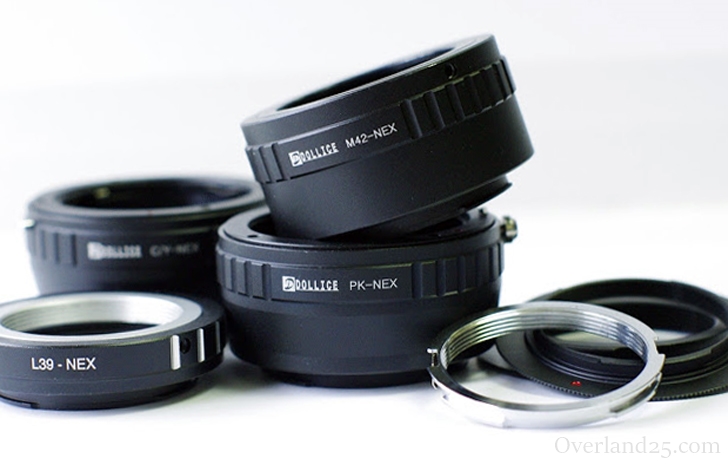 This Chinese CCTV Lens is a lens with C-mount. A mount adapter is required to use a C-mount cine lens with a mirrorless camera camera.
For Olympus, Panasonic: C-M4/3 adapter
For Nikon1: C-Nikon1 adapter
For SONY: C-NEX adapter
For Fujifilm: C-FX adapter
For Canon: C-EOS M adapter
The C-mount is recommended for use with cameras with small sensors such as Micro Four Thirds mount and Nikon1 mount.
Use a mount adapter suitable for your digital camera.
Photo samples with CCTV LENS 25mm F1.4 attached to Nikon1 J1
In late March 2018, I attached this Chinese CCTV Lens to Nikon1 J1 and went to Ueno Park for shooting.
Many people visited this park when the cherry blossom information was announced.
Ueno Park location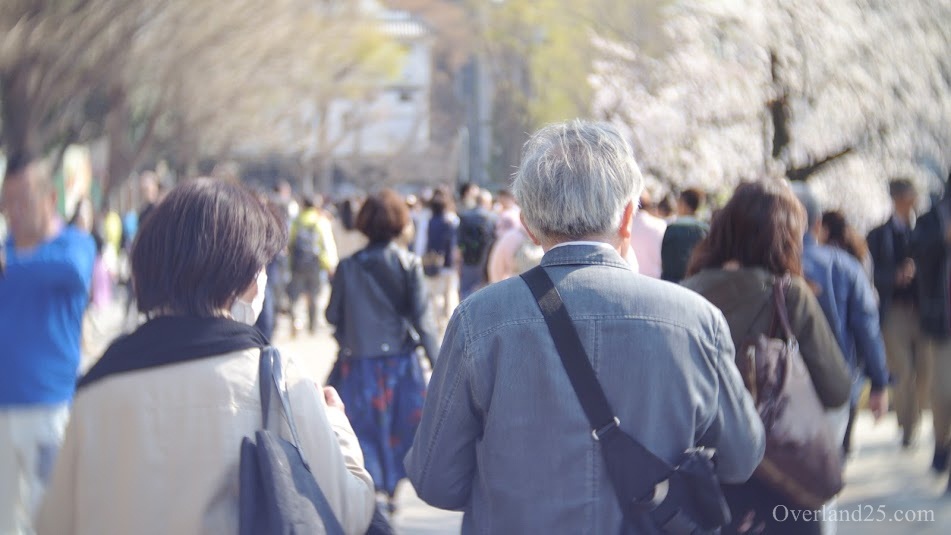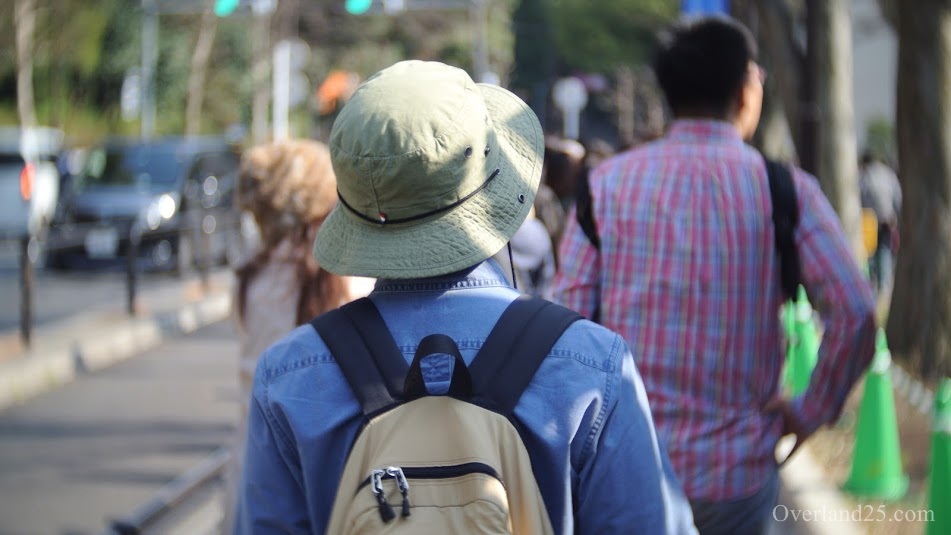 The picture by CCTV Lens created a big Swirly Bokeh. I thought it was like an oil painting. It may appear to have been processed with Photoshop's smudge tool.
And you will notice that there are no vignettes in this photo. By using Nikon1.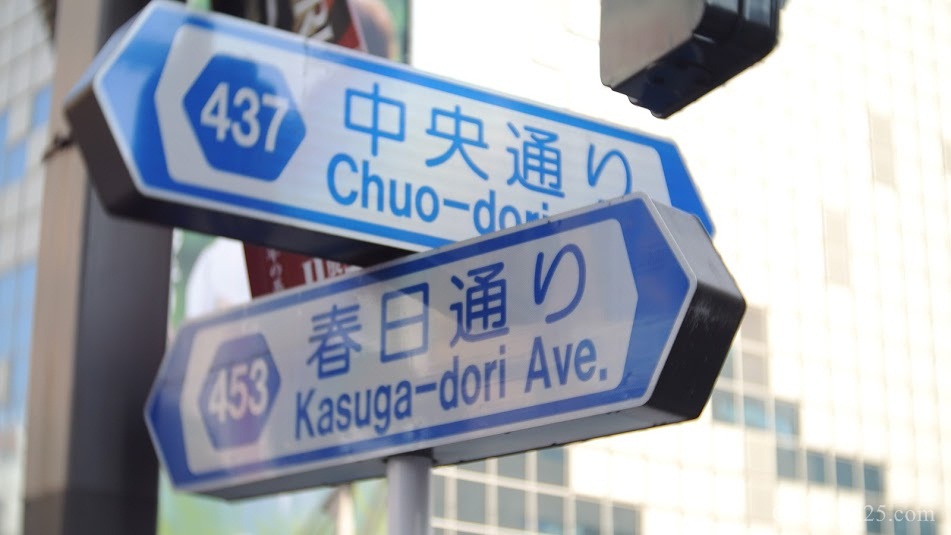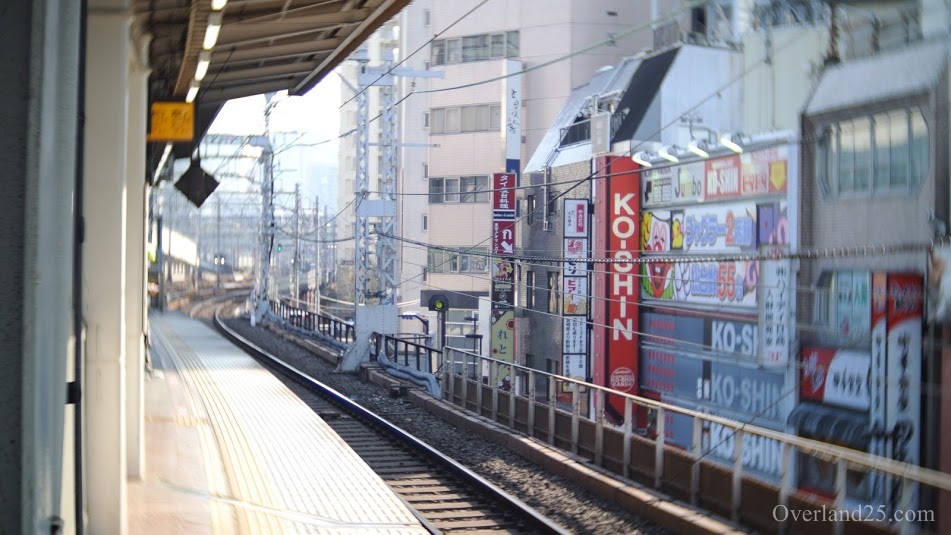 This new CCTV Lens is easy to adjust aperture and focus.
CCTV LENS 25mm F1.4 Review Summary
This time, I reviewed C mount CCTV LENS 25mm F1.4.
This is a very cheap C-mount lens. The photo will be interesting as Swirly Bokeh is created. Those who think that cine lenses are too expensive are worth trying out.
The mirrorless camera "Nikon1" is a camera that can be used without generating a vignette with a C-mount cine lens. This is a camera suitable for cine lenses.
Thank you for reading to the end.
RECOMMEND
Anywhere editing by Adobe Lightroom